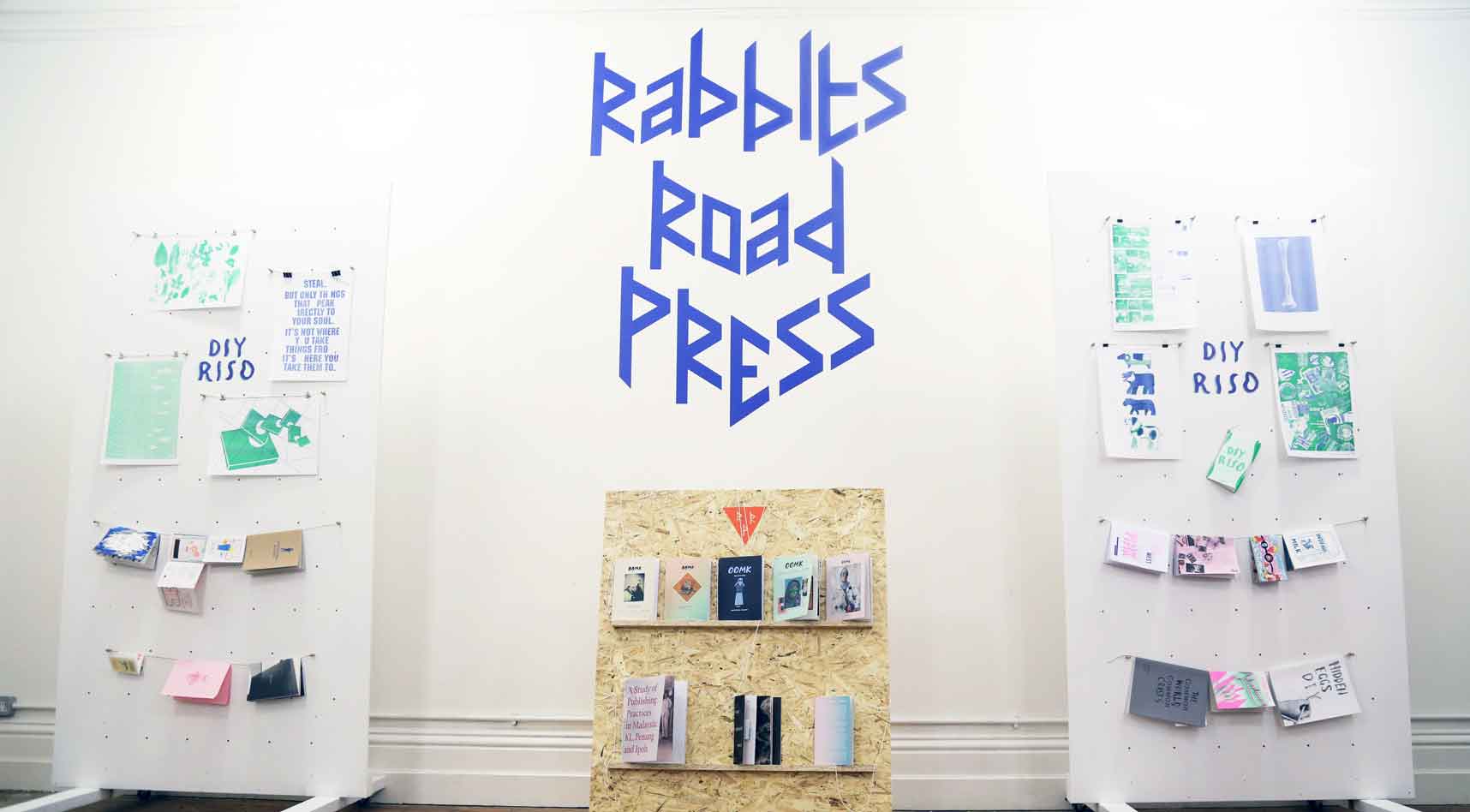 Rabbits Road Press
Rabbits Road Press is a community risograph print studio and publishing press run by OOMK. The project is based at Rabbits Road Institute, within Old Manor Park Library. The small-scale publishing press provides printing and book binding services for artists and community groups in Newham and beyond.
A responsive programme of workshops and events explore a contemporary model for community publishing, bringing together artists, designers, writers and local people. The project builds on Rabbits Road Institute's initiative to establish an accessible and diverse community art space to support the development of new skills, knowledge sharing and social exchange for people living in Newham.
Rabbits Road Press runs regular Open Access sessions which are free and open to all, providing an opportunity for people to learn about Risograph printing and offering a space in which to work on creative projects. For more information about how to become a member and receive a free Risograph printing induction visit the Open Access page.
With a focus on design education, OOMK also offer a range of private Risograph printing workshops at Rabbits Road Press. Clients and institutions we have worked with include London College of Fashion, Kingston University, Maslaha, Peabody Foundation and Create London. Workshops range from Introduction to Risograph Printing to bespoke graphic design, zine making and drawing workshops. Supported by Arts Council England.
Museum of London: Citizen Slogans 2017
To coincide with the opening of Museum of London's City Now City Future season, we took Rabbits Road Press to the launch evening. We invited members of the public to print the launch programme and create their own statement posters in response to their personal experiences and relationships with London. Participants used collage to mix and match pre-selected fonts to design and riso print a beautiful typographic poster in two colours.